Oomiya – the reliable exclusive watch retailer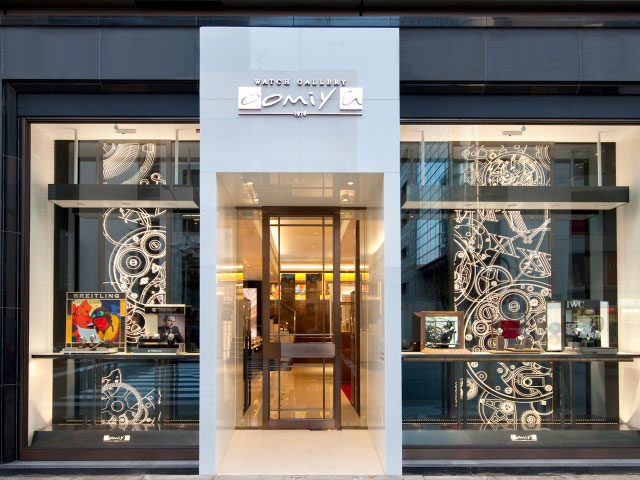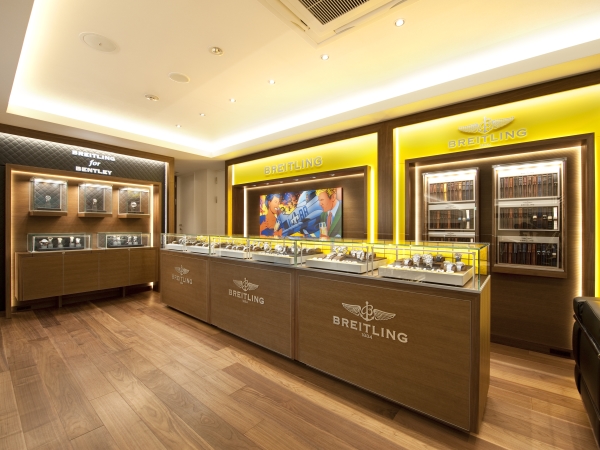 Kyoto is a popular sightseeing place with the Fushimi Inari Taisha Shrine, Kinkakuji Temple, Kiyomizu-dera Temple, and other spots that are visited by travelers from around the world. Oomiya Kyoto is located about 3 minutes north of the Shijo-dori and Karasuma-dori intersection. This brand new shop that just opened in 2014 has a grand interior that pays tribute to high class. It is also very popular with tourists as an official retailer of premium wristwatches.
When you pass through the door, you are greeted with a bright, graceful interior that offers a view straight through to the back. Walk along the center aisle to see brand-name watches to your left and right that include Cartier, Chanel, Tag Heuer, Zenith, Panerai, IWC, and more. The selection of classic models is top of the line in Kyoto. It also contains a Breitling concept shop that carries over 100 different wristwatches including new and limited edition models.
Available watch brands
TAX FREE
About the Tax-free Program

You can purchase any items in shops free of 8% consumption tax under certain conditions.

You are eligible for tax-free shopping if you are a visitior with a temporarily stay status.

For tax-free shopping, you must present your passport. The shop will affix a purchase proof document to your passport which will be collected by Customs at the time of departure. CAUTION: Please do not remove or misplace the purchase proof document.
Applicable Amount
The purchases of ¥5,000 or more excluding tax.
You cannot combine spending with consumables.
Caution
The shop will take a copy of your passport for spending of over 1,000,000 JPY.
Others
You must take the tax-free goods out of Japan.
Goods purchased for business or commercial purposes are not eligible for the tax-free program.
Tax-free procedures will be processed at the stop where you purchase the goods and cannot be processed together with goods purchased in other shops.
Tax-free procedures will be processed on the day you purchase the goods. Tax-free procedure of goods purchased on a different day is not possible.
Available Credit Cards
Union Pay

VISA

Master Card

JCB

AMERICAN EXPRESS

Diners Club INTERNATIONAL

DISCOVER
Access Map
Oomiya Kyoto
Access from the airport
1 hour 50 minutes by shuttle bus from Kansai International Airport
Show route
Access from the station
Postal Code
604-8162
Address
623 Shichikannoncho, Nakagyo-ku, Kyoto-city, Kyoto Japan
Phone
+81 75 229 6689

+81 75 229 6689

Close
Every Wednesdays