Oomiya – the reliable exclusive watch retailer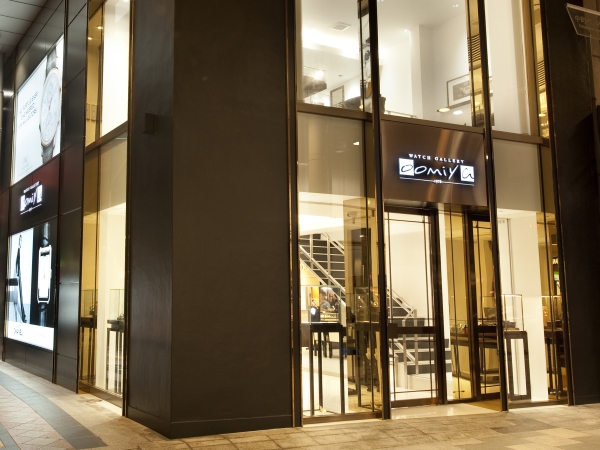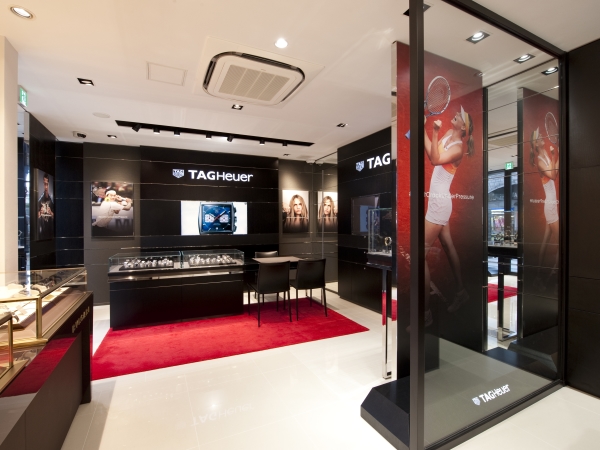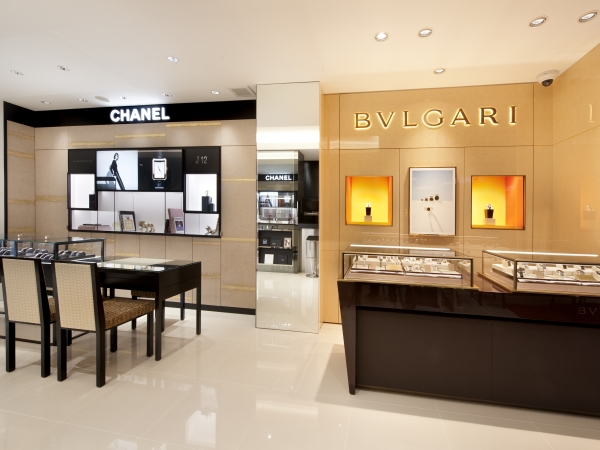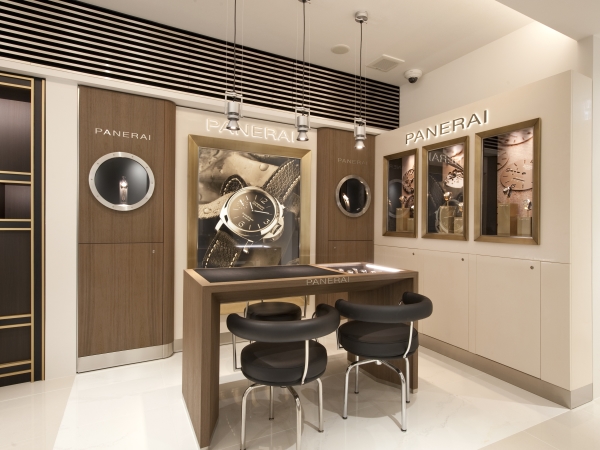 Oomiya Kagoshima opened in November 2015 as a part of Kagoshima's largest shopping district "Tenmonkan." Tenmonkan is a popular sightseeing spot with restaurants offering local cuisine and souvenir shops, as well as cafés, restaurants, and boutiques. In addition, Kagoshima's symbol, "Sakurajima" is located close by, and you can witness the spectacular scenery within a few minute's walk.
Each booth is positioned spaciously inside the white interior designed store, which overflows with a sense of cleanliness. Of course, we are an officially approved retailer of each brand. On the first floor we have TAG Heuer, Chanel, Bulgari, and Baume et Mercier, as well as various women's models. On the second floor, the popular Paranei and IWC brands can be found, along with seats available for customers to sit and have a look. Oomiya Kagoshima is the only store within the prefecture that features Chanel, Bulgari, Baume et Mercier, Paranei, and IWC. They must be seen!
TAX FREE
About the Tax-free Program

You can purchase any items in shops free of 8% consumption tax under certain conditions.

You are eligible for tax-free shopping if you are a visitior with a temporarily stay status.

For tax-free shopping, you must present your passport. The shop will affix a purchase proof document to your passport which will be collected by Customs at the time of departure. CAUTION: Please do not remove or misplace the purchase proof document.
Applicable Amount
The purchases of ¥5,000 or more excluding tax.
You cannot combine spending with consumables.
Caution
The shop will take a copy of your passport for spending of over 1,000,000 JPY.
Others
You must take the tax-free goods out of Japan.
Goods purchased for business or commercial purposes are not eligible for the tax-free program.
Tax-free procedures will be processed at the stop where you purchase the goods and cannot be processed together with goods purchased in other shops.
Tax-free procedures will be processed on the day you purchase the goods. Tax-free procedure of goods purchased on a different day is not possible.
Available Credit Cards
Union Pay

VISA

Master Card

JCB

AMERICAN EXPRESS

Diners Club INTERNATIONAL

DISCOVER
Access Map
Oomiya Kagoshima
Access from the airport
50 minutes by shuttle bus from Kagoshima Airport
Show route
Access from the station
15 minutes by streetcar from Kagoshima Chūō Station
1 minute walk from "Izuro dōri Station"
Show route
Postal Code
892-0828
Address
2-11 Kinseicho, Kagoshima-city, Kagoshima Japan
Phone
+81 99 219 9255

+81 99 219 9255

Close
Every Wednesdays