Oomiya – the reliable exclusive watch retailer
Breitling Boutique Osaka
Access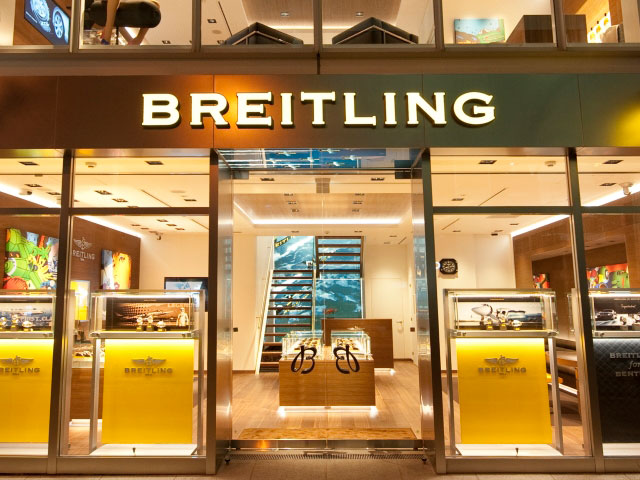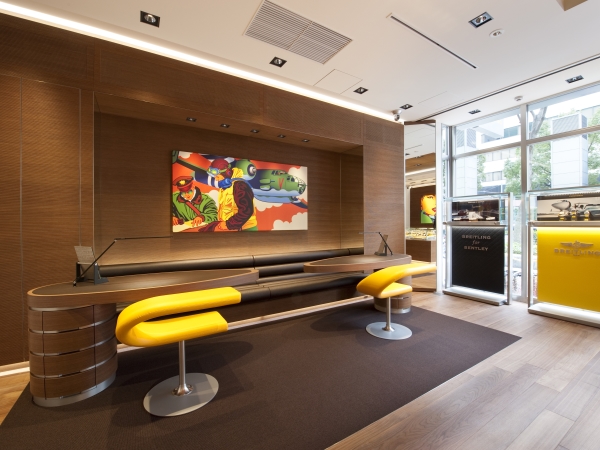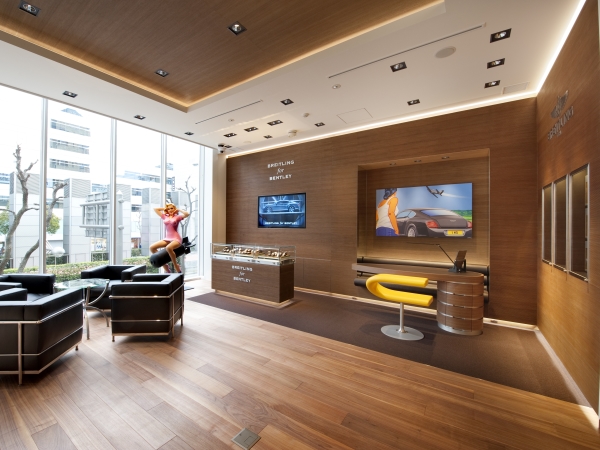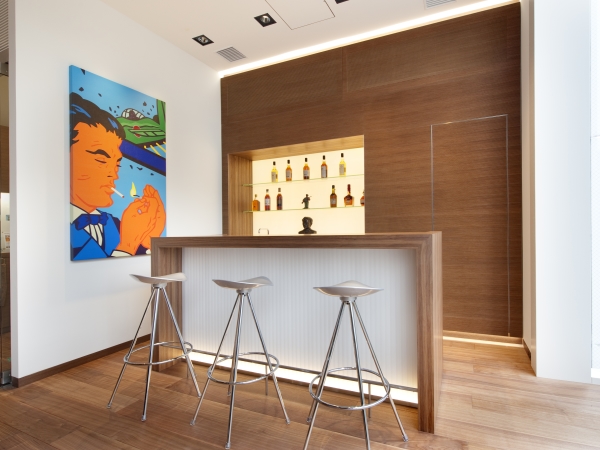 This shop is located on Shinsaibashi Nagahori-dori that is a prime street lined with upscale brands. There are only two Breitling flagship stores in Japan, and they are both patronized by customers from around the world. This shop incorporates the newest boutique concepts around the globe, plunging you into a sublime Breitling view of the world the moment you step foot through the door.
The second floor also has a bar counter, creating a fun space for conversation. Similar to boutiques in New York, Paris, London, and other cities around the world, a top class environment has been created for valued guests as a flagship shop. It is one of the first places to introduce new and limited edition models, and has a world-class selection of products including Breitling for Bentley watches.
Available watch brands
TAX FREE
About the Tax-free Program

You can purchase any items in shops free of 8% consumption tax under certain conditions.

You are eligible for tax-free shopping if you are a visitior with a temporarily stay status.

For tax-free shopping, you must present your passport. The shop will affix a purchase proof document to your passport which will be collected by Customs at the time of departure. CAUTION: Please do not remove or misplace the purchase proof document.
Applicable Amount
The purchases of ¥5,000 or more excluding tax.
You cannot combine spending with consumables.
Caution
The shop will take a copy of your passport for spending of over 1,000,000 JPY.
Others
You must take the tax-free goods out of Japan.
Goods purchased for business or commercial purposes are not eligible for the tax-free program.
Tax-free procedures will be processed at the stop where you purchase the goods and cannot be processed together with goods purchased in other shops.
Tax-free procedures will be processed on the day you purchase the goods. Tax-free procedure of goods purchased on a different day is not possible.
Available Credit Cards
Union Pay

VISA

Master Card

JCB

AMERICAN EXPRESS

Diners Club INTERNATIONAL

DISCOVER
Access Map
Breitling Boutique Osaka
Access from the airport
60 minutes by train from Kansai International Airport
Show route
Access from the station
1 minute walk from Osaka Municipal Subway Shinsaibashi Station
Show route
Postal Code
542-0085
Address
1-1-5 Shinsaibashisuji, Chuo-ku, Osaka-city, Osaka Japan
Phone
+81 6 4704 1884

+81 6 4704 1884

Close
Every Wednesdays